Maintainor Liquid
Maintainor® Liquid cards are designed specifically to ensure effective heat stabilization of fresh, or frozen, liquid samples when using the Stabilizor™ system.
Facilitate rapid and effective sample collection
Ensure effective heat transfer during treatment
Provide optimal conditions for sample transport and long-term storage
To enhance heat transfer and prevent oxidation during heat stabilization and storage, Maintainor Liquid cards are constructed with fluoropolymer foils. Designed for one time use, the cards are manufactured from inert materials to remove any risk of contamination that could interfere with downstream analysis. The cards can be stored at room temperature and at temperatures as low as -80°C after liquid stabilization.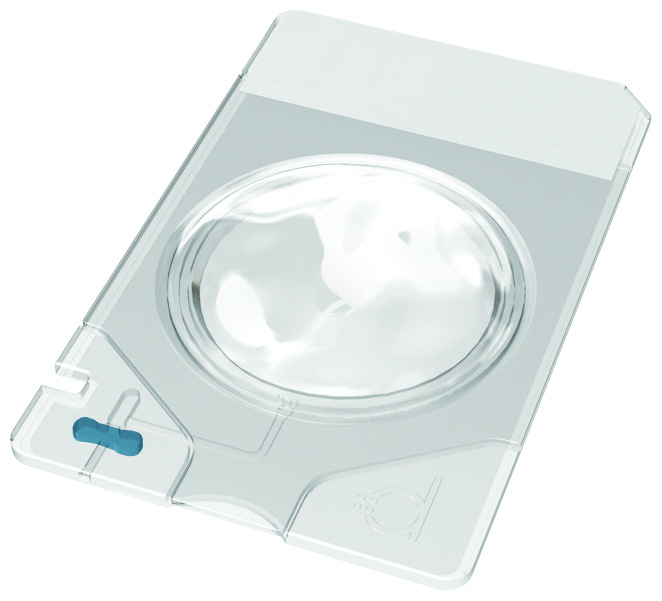 Product specifications:
Material Hydrophobic, low binding Teflon® foils
Sample type Volume 25µl - 1ml
Sample size Liquid samples - fresh or frozen
Operating temperature -80°C to 120°C

Recommended reading

Stabilization of liquids using Maintainor® Liquid cards
Educational video
Maintainor® Liquid card and sample handling
Ordering information
| | | |
| --- | --- | --- |
| Product name | Content / Description | Product number |
| Maintainor® Liquid cards | Includes cards (12) for heat stabilization, transportation and storage of liquid samples and instructions for use. Sample volume 25µl-1ml. The cards are designed for single use only. | DML 0001 |
Limitations on use: The Stabilizor system and its consumables are sold for research use only.